Training
We train each Dealer on our systems and products, and offer advanced training and support on a regular basis.
Our Next Florida Training Dates are September 7-8 and September 21-22, 2023
CTIi's New Dealer Training is designed to give you all the tools you need to know how to start making money fast with your own concrete business. Our intensive two-day training seminar covers our Hallmark, Acrylistain, and F1 Fast Floor Systems, along with the science of concrete repair and preparation so you know how to show customers applications for any situation.
We suggest flying into Tampa International Airport (TPA) or St. Petersburg/Clearwater Airport (PIE). TIA handles all major carriers and is a short drive from CTi's preferred hotels.
We offer a 1-day training at our Denham Springs, Louisiana facility.
Call us to see if our next training in Louisiana is still open.
What Will You Experience?
Day one – Day one starts at 8:30 with introductions to our staff . You will begin your training on how to start a decorative concrete business.
- Our trainers will start your training with a "hands on" approach where you will use the CTi product line under the supervision of our training staff. Please bring clothing appropriate for hands on training.
- We will teach you the science of concrete repair, how the surface is prepared prior to the installation of our products to insure the installation is always successful.
- You will have lunch at our facility and, while enjoying your lunch, your training will continue as you will view our "Tech Tip" videos that further enhances your education and is a part of your Dealership's welcome aboard package.
- After lunch you will go into other applications our product line offers. Interior and exterior sealers are covered, and we will show you the different looks and textures our products can achieve so you can satisfy the widest array of customers.
Day Two – Day two starts at 8:30 with additional product application and equipment training. We will introduce you to product lines that will complement your product offering as well as show you time saving techniques in your preparation.
- After lunch, we will start with CTi's proven advertising plan for getting your phones ringing. We will show you where to advertise and how to get people interested in having the CTi System installed. We will show you how to transition your advertising from season to season so your Dealership has business throughout the year.
- The seminar shows you how to effectively present the CTi products to your customers so they say "yes"! We will show you how to manage the application of the products to insure maximum profitability as well as provide tips from our 30 years of experience on how to manage cash flow to insure your business grows and is a success.
Two Full Days of Training!
The cost for the Two-day Training at our home office in Largo, FL is $499.00 per person. We offer incentives that waive your training fees, ask your Dealer Advisor for details.
The cost for the One-day Training at our distribution center in Denham Springs, Louisiana is $299.00 per person. Ask your Dealer Advisor for details.
Online/Video training is also available via our remote training system, ask your Dealer Adviser for details.
Contact us today for more information, or to get started immediately.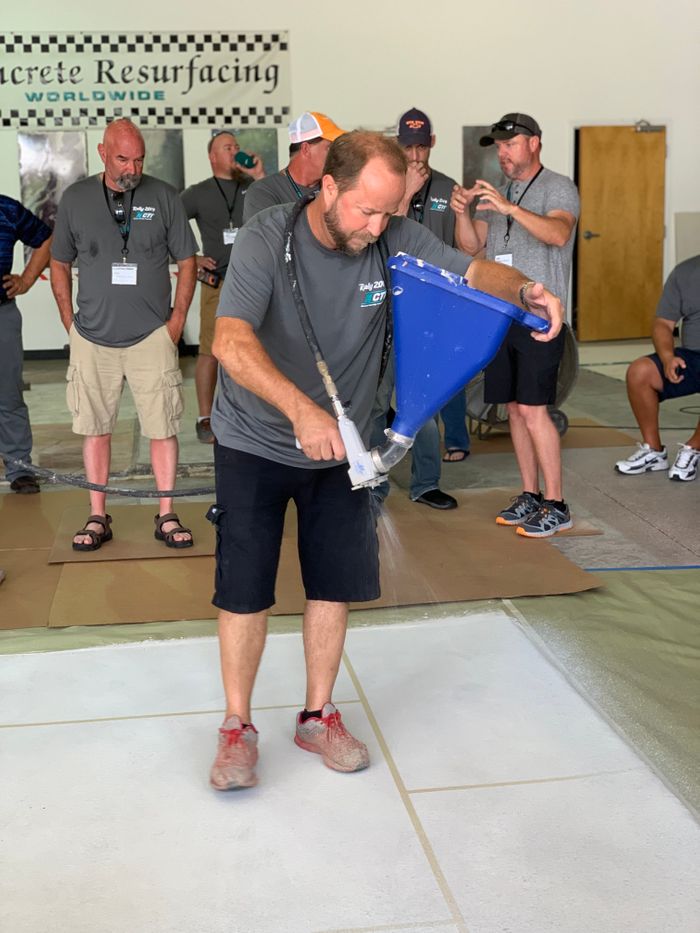 Territories Go Fast – Contact Us And Learn How You Can Become An Exclusive Concrete Technology Dealer Today.
(We also offer a free product demo for those who are currently in the decorative concrete industry!)